Stretch a texture

---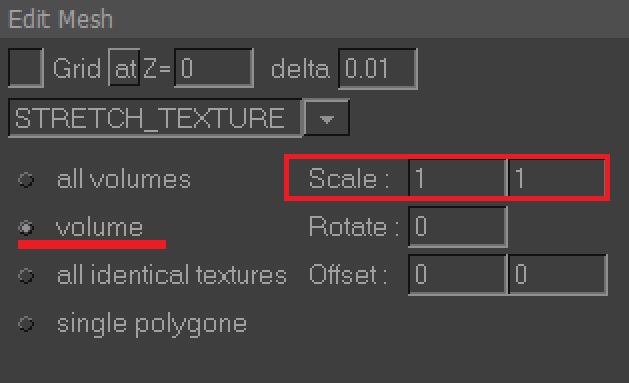 To stretch a texture (so that it repeats itself several times), go to STRETCH_TEXTURE mode, then click on a polygon of the volume you want to stretch.

Then choose a stretching scale (e.g. scale 4 to repeat 4 times), or 0.25 to shrink 4 times, or -1 to reverse the direction of the texture).
The first scale is horizontal stretching, the second is vertical stretching. Type twice the same values if you want the texture to keep its proportions.
You can enter an angle in Rotate to rotate the texture, or an offset to move it.


---